In addition to the main lawn, there are additional lawns that are part of the "More Lawns" game pass, which can be bought for 25 Robux. Previously, there was a ticket system that utilized developer products, where a ticket could be purchased for 5 Robux, and the maps were split into two packs. However, each map pack costed 10 tickets, meaning that buying one map pack costed 50 Robux and buying them both costed 100. Overall, the new game pass system is significantly cheaper.
Map Pack 1
Edit
Old Mountain Shrine
This lawn is the lawn where the boss "The Ark" is located. In order to fight the boss, you must enter the shrine. This lawn is modeled after ancient japan architecture. On one of the gravestones the numbers "1165p" is written in what appears to be blood.
Bosses include The Ark and a secret boss.

Abyssal Forge
This lawn is where Senti resides, complete with deadly lava. Outside, there's not much to cut. On the inside of the forge, there's a fairly large indoor lawn just asking to be cut.
Bosses include Senti and a secret boss.

Divinia Wasteland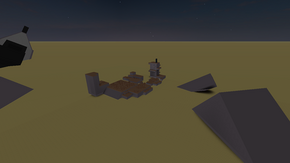 Divina Wasteland is a large...wasteland. The original Ark can been seen in the background, half buried. The ground is solid for only a certain distance. There is very little grass, compared to all of the current lawns.
Bosses include Sylvar Croati and a secret boss.
Map pack 2
Edit
Abyssal Garden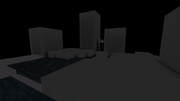 A very large lawn, but the grass is fairly spaced out. Pretty good for mowing.
Bosses include the old Grand Corpsewalker (now removed) and a secret boss.
Ancient Graveyard
A simple giant graveyard. Although there is no grass around the graves, near the portal to the Divine Engine there is a lot of it. For some strange reason, the graveyard has a statue of Sylvar Croati.
Bosses include
Divine Engine
and a secret boss.