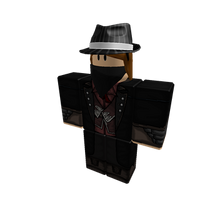 LITERALLY ONE OF THE BEST FOMT MEMBERS TO EXIST. HE'S THE KING OF ROASTING MORONS WHO POST ON THE GROUP WALL DAILY.
Erniec in general :
Edit
This guy screws up hackers
PVP enthusiast
Has serenade/access to nearly every item in shop
2mlg4most
ENTHUIAST
DID I MENTION PVP
Ern is a guy, not a girl.
Wants Big_Rigs to notice him like Senpai.
Makes model guns for a living
Currently working on machine gun with belt feed
Is a rank 4 [Manlier man] (Used to be rank 5 until he bothered Big_Rigs too much.)
MLG haxor destroyer
Changes his look every so often
Is Big_Rigs's friend
Lady Maria of The Astral Clocktower is his waifu, hence looking like that. (trying his best to look like her)
Wants to be Big_Rigs's waifu
He tries to do this by making Big_Rigs put his guns in his games.
He gave up
Ad blocker interference detected!
Wikia is a free-to-use site that makes money from advertising. We have a modified experience for viewers using ad blockers

Wikia is not accessible if you've made further modifications. Remove the custom ad blocker rule(s) and the page will load as expected.