Are you looking for another version of Astara?
Boss information
Edit
Astara is an archdemon, and is one of the extra bosses of the Main Lawn.
DSFR (Lives): 4 HP: 400K per life
In a mad quest to attain perfection and immortality, the archdemon Astara stumbled on a horrible truth that destroyed his mind and body. In the end, however, Astara is just another beast to be annihilated. Good job. - Astara's badge description, Demon Hunter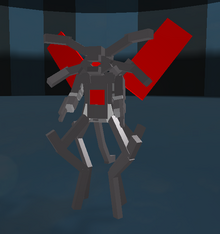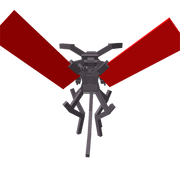 Pillar attack (Launches player)
Diamond, Ace, Spades, and Hearts all follow the player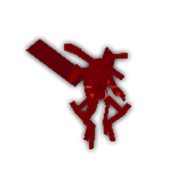 Bugs/Glitches
Edit
There is a rare chance that the DSFR will drop from 4 to 0 instead of 3.
There is also a rare chance that Astara will stop moving and/or shoot his chest lasers at all.
Dialogue
Edit
Astara's dialog is mostly about controversy and humanity, many involving the United States of America

"Jet fuel can't melt steel beams." [Popular 9/11 conspiracy theory]
"Cheney made money off of the Iraq war."
''People fight and kill each other everyday, and there's nothing you can do about it.''
''Evil is truth. Purity is merely entertainment.''
"Why haven't we solved problems in the Middle East yet?"[ISIS, Iraq, etc..]
"People kill each other every day."
"Zero one one two three five eight thirteen twenty-one thirty-four fifty-five...." [Fibbonaci sequence]]

DSFR stands for Deaths Sponged From Reigon
The music that plays during the fight is Two Steps From Hell - Professor Pumplestickle
Ad blocker interference detected!
Wikia is a free-to-use site that makes money from advertising. We have a modified experience for viewers using ad blockers

Wikia is not accessible if you've made further modifications. Remove the custom ad blocker rule(s) and the page will load as expected.